Posted by Gerri in Mobile Car Mechanic
on Feb 22nd, 2018 | Comments Off

on Advantages of Hiring a Mobile Car Mechanic
Your long awaited holiday is near, you are hoping your car will not let you down when the time comes. There is nothing fun about a car breaking down. You are left stranded and your day ruined. When you get into this situation, it is not just your broken car that gets you scratching your head, what matters most is the time that you will consume to get your car up and running again.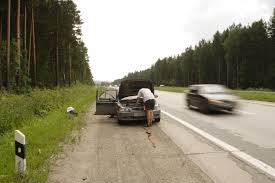 It is not a pleasant situation but finding the right mechanic will lessen the discomfort. For this reason, a mobile car mechanic is especially useful. Here's why:
They come to you. Part of the mobile mechanic's duty is to provide service wherever you are stranded. Many breakdowns can be fixed from where the car is stalled. Because they come to your location, it eliminates the cost of a towing service.
Less expensive than garages. Without the expenses of a fixed workstation, mobile mechanics can provide service at a reduced price.
No waiting in long queues. When you have your car fixed in a garage, it is a normal scene to see other customers waiting for their cars to be fixed. Depending on the car problem and the time needed for every repair, you could be spending more time in the waiting area.
This isn't the case when you have a mobile mechanic on the location. As soon as they arrive on the scene, they will fix your car right away. The mechanics will first check and determine the problem and what car parts need fixing or replacement. They don't leave until your car is fixed.
Getting the service of a mobile mechanics to repair your car when it breaks down can be a convenient and less expensive fix. Hiring certified mechanics gives you peace of mind knowing they have the experience and expertise to get the job done right.